Boutique Amenities
There's nothing like a soothing hot beverage in the morning to start the day or in the afternoon after sightseeing. That's why guests at our ocean view hotel can help themselves to hot coffee, tea, cocoa and yes, even cappuccinos-in our ocean front hotel lobby any time before heading out for the day's adventures.
Dining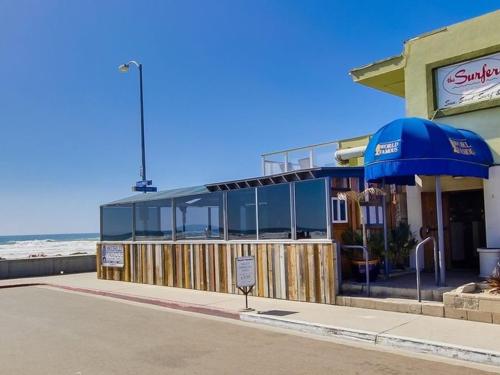 All of the guestrooms at our beach front hotel come with refrigerators, some with microwaves, and even a full kitchen in the Sunset Suite, so guests can prepare their own food during their stay. For those who like a little pampering, the restaurant and bar next to the hotel, World Famous, is situated right on the boardwalk for ocean-front dining in San Diego. Our beach front hotel is also within walking distance to many wonderful restaurants..
Hotel Activity Desk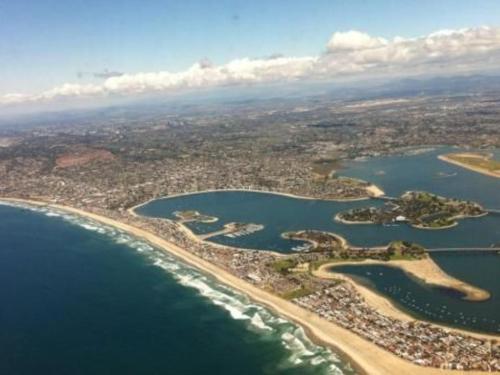 San Diego has so many attractions, sometimes our hotel guests don't know where to start planning their visit. That's why our ocean front hotel staffs an activity desk with a knowledgeable team ready to help. Whatever your desires or needs, we look forward to helping you put together an activity schedule that will make your vacation one to remember.We also sell discounted tickets to all of the major attractions. Avoid the lines and save some money at the same time. Tickets can be printed at the Front Desk at your convenience.
Ocean View Hotel Pool
Catch some rays at our on-site ocean view hotel pool. Lay your towel on the sand or a deck chair by the pool. Whatever your choice, the ocean is in view and relaxation is close behind.
Services and Amenities
Heated outdoor swimming pool
Activity desk
Complimentary hot beverages in the lobby
Coin-operated laundry facilities
Complimentary Wi-Fi in all the guestrooms and common areas
24-hour Reception Desk
On-site Self Parking - $25 per day
Safe-deposit box at Front Desk
Wake-up calls
AA Accessibility
Discounted Tickets to Major Attractions